What is Microdermabrasion? And How Can It Improve My Skin?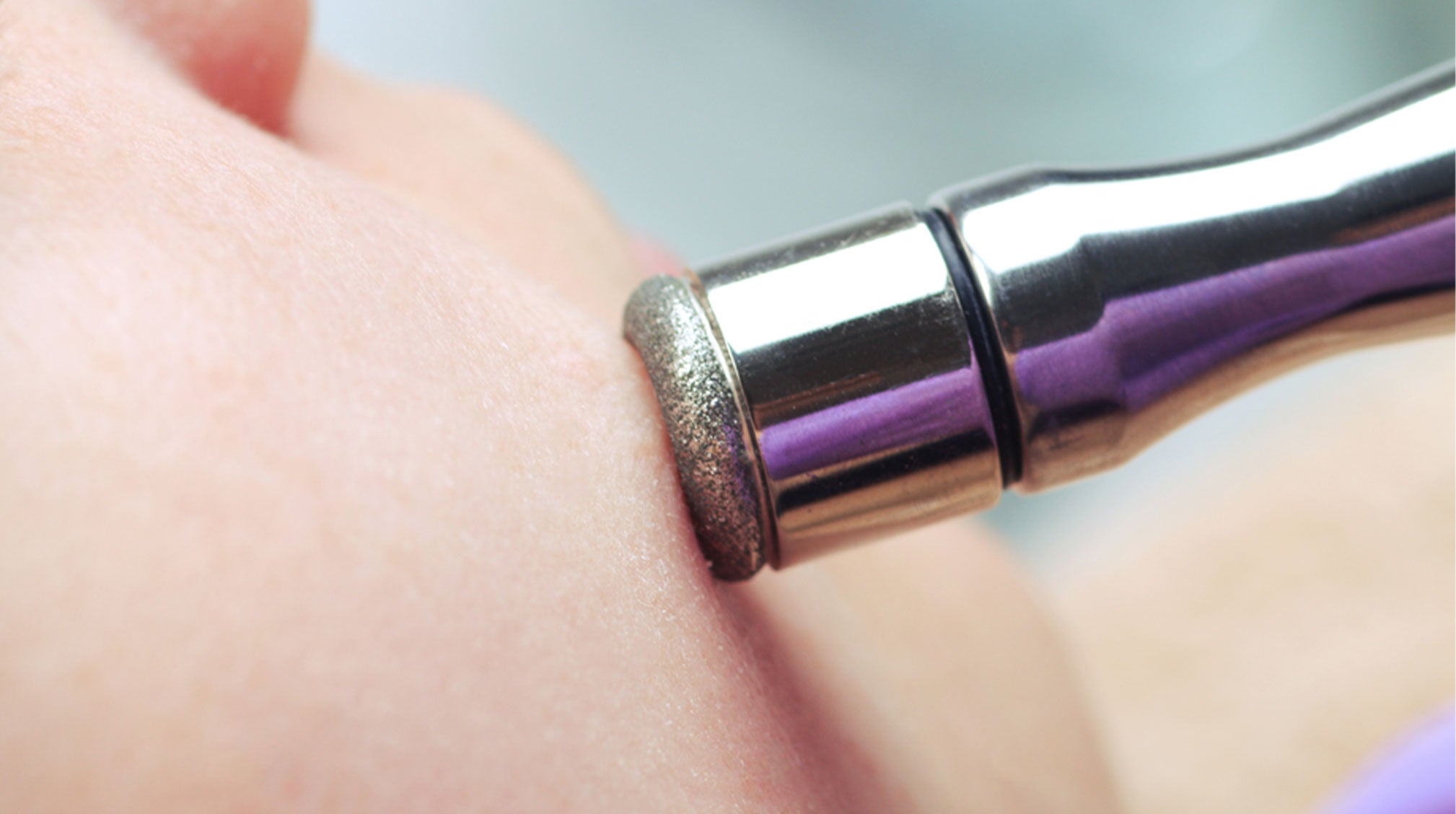 The OG "lunch hour" procedure, microdermabrasion has been around in the U.S. since the mid '90s, so chances are pretty good that you've either tried it, know someone who has, or at the very least, seen a Groupon for it. 
Even if your bestie or mom swears by microdermabrasion, it's always good to really understand any skincare procedure before trying it. So today, we're going to give you the skinny on what microdermabrasion is and how it can improve your skin.
A brief history
The concept of "abrading the skin," or removing the outermost layers, is nothing new. As far back as 1500 BC, Egyptian physicians used sandpaper (ouch!) to smooth scars and rejuvenate skin. In the early 1900s, German doctors tried using rotating wheels and rasps to remove the upper layers of the skin. 
In the mid-1950s, dermabrasion was introduced, a surgical method that uses motorized wire brushes to remove the uppermost skin layers with wire brushes (and requires the use of anesthesia). While dermabrasion is still performed today, it is an invasive procedure and it can take 15-30 days for the skin to fully heal.
To reduce the risks (and recovery time) of dermabrasion, Italian doctors developed the first microdermabrasion machine in 1985. The treatment came to America in the mid 1990s, and has been popular ever since.
RELATED READ: Microneedling: Worth The Ouch Factor?
How it works
Simply put, microdermabrasion is a non-invasive procedure that exfoliates and removes the superficial layer of dead skin cells. Microdermabrasion machines buff and polish skin with a stream of fine sodium bicarbonate crystals or a diamond tip. Some devices also use suction to stimulate circulation and vacuum loose skin cells from the face.
Patients experience little to no discomfort during treatments, which typically take less than an hour (hence the name "lunch hour" procedure). There's no recovery time necessary and results are usually immediate and noticeable. Microdermabrasion helps reduce the appearance of pores, fine lines and wrinkles, age spots, stretch marks and acne scars. Most patients also see dramatic improvements in their skin's color, tone and texture.
Where to go for treatments
There are three options for microdermabrasion treatments:
Using medical-grade equipment and products, a

dermatologist or surgeon

will be able to penetrate deep into the skin for the most visible results.

Cost: $100-$300 per treatment.





Many

spas

offer a lighter version of microdermabrasion, which can also produce excellent results (just a bit more subtle than in-office treatments).

Cost: $75-$200 per treatment.





There are a ton of

microdermabrasion kits, creams and scrubs

available at the

drugstore

. While the results won't be as drastic as the dermatologist or spa treatments, they can be a great option for in-between office sessions.

Cost: $15-$200.




For the best results, most patients need between five and 12 microdermabrasion sessions, each spaced a few weeks apart (followed by periodic maintenance treatments).
As always, don't forget to consult your doctor or dermatologist to learn more about microdermabrasion and whether it's right for your skin type!