Skin School: Putting My Well-Being First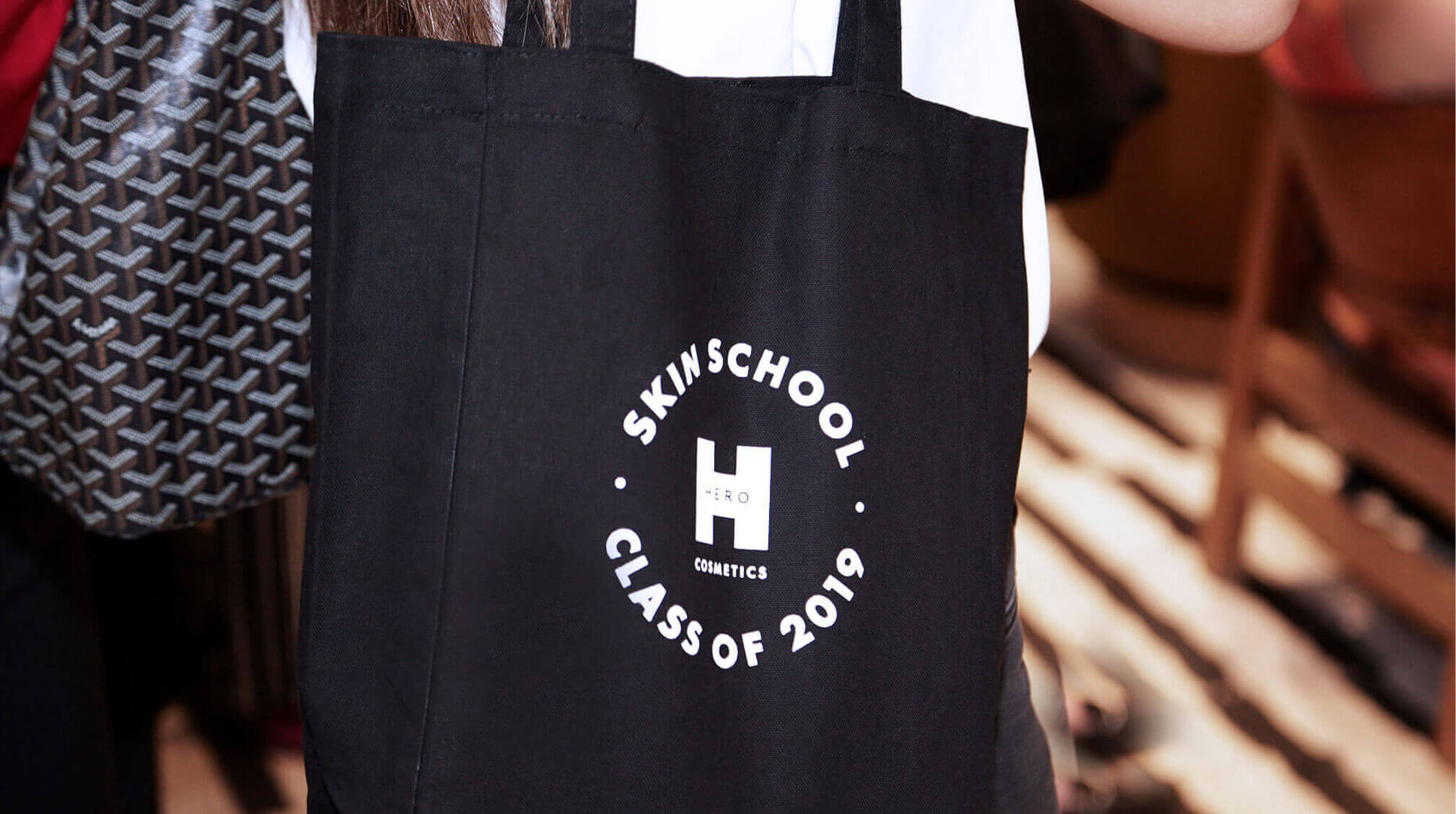 This blog was written by a giveaway winner who attended Skin School. 
The pimple was big, inflamed, and bright red, sitting just at the edge of my hairline on my forehead. I just kept touching it and staring at the mirror. I tried pressing it down, attempting to "dissolve" the pimple but the bump would rise again and become redder.
I immediately googled "how to get rid of a pimple overnight." I tried put a hot spoon against my pimple, followed by a smidge of toothpaste. I woke up the next morning to find the toothpaste gone, and the pimple still there. 
I was in eighth grade, and it was silly of me to assume that people wouldn't notice–because everyone did. What made it worse was that even my teacher pointed it out to me. 
As my acne worsened throughout the years, I left as though people saw me differently merely because I had acne. I hated seeing pictures of myself and never felt comfortable leaving the house without layers of foundation and concealer. I used prescribed acne medication and spent hundreds on skincare products, but nothing worked–or at least, nothing made me feel confident. 
It wasn't until college that I learned about what "self-care" was. I thought putting on a face mask and taking care of my skin was the best way to pamper myself. But that's the difference between self-care and self-pampering. I wasn't taking the time to understand what my body was telling me or what it needed. Those topical solutions didn't change how I felt about myself. Self-care began when I started listening to how my body responded to everything I fed it. What I ate or drank, if I exercised or not, and how I felt about myself. But the underlying issue was simply that I didn't take care of my personal health and wellness.
For Acne Awareness Month, Hero Cosmetics divided health and wellness into three strong pillars: physical, nutritional, and emotional health. And Skin School taught me to pay more attention to my diet and stress. What I eat affects my skin, mood and energy level– which in turn, affects my whole body. Relaxing the mind is not the same as applying a face mask and watching Netflix–it equates to letting my mind focus on things other than stress, such as meditation! At Skin School, the panelist offered various advice as to what we should be doing and how to approach wellness. Here are some key points I learned: 
Panelist Jessica, the founder of Get Into The Bubble, talked about how the food we eat can directly affect our skin. But that doesn't mean we should completely cut out what we love, like chocolate. We can have chocolate, but we should also remember to just have enough until we're satisfied. 
LiLi Hayim, a registered dietitian, said if we impose a dietary restriction to become healthier or to improve our skin, it ends up causing more stress. Ultimately, our efforts become pointless and counter productive. Rather than doing a 180 and completely removing milk, cheese, eggs, gluten, and/or going raw, we should be making incremental changes to minimize our stress. Stress can affect every part of our body. It can cause us to break out, have indigestion, gain/lose weight, get sick, and the list goes on. 
Jera Foster-Fell opened up about her struggles with acne and how her break outs didn't just happen on her face! She spoke about the day she decided to share an image of her butt acne. When she shared the picture, she realized she wasn't alone- there were other women who resonated with her body acne. The biggest take away was that sometimes we can feel alone for so long we forget that other people might struggle with the same problem. Talking about what we struggle is beneficial because we're not alone. There are others who struggle with the same problem. And sometimes, they might have answers that can help you. 
There are so many ways to care for our well-being than just a night of self-pampering. What I've learned is that there are no tricks or shortcuts. What I eat, how much I workout, my emotional health are all things that affect my skin, and in turn, my confidence. If your goal is healthy skin, I recommend taking a holistic approach.