Top 10 Birth Control Myths, Debunked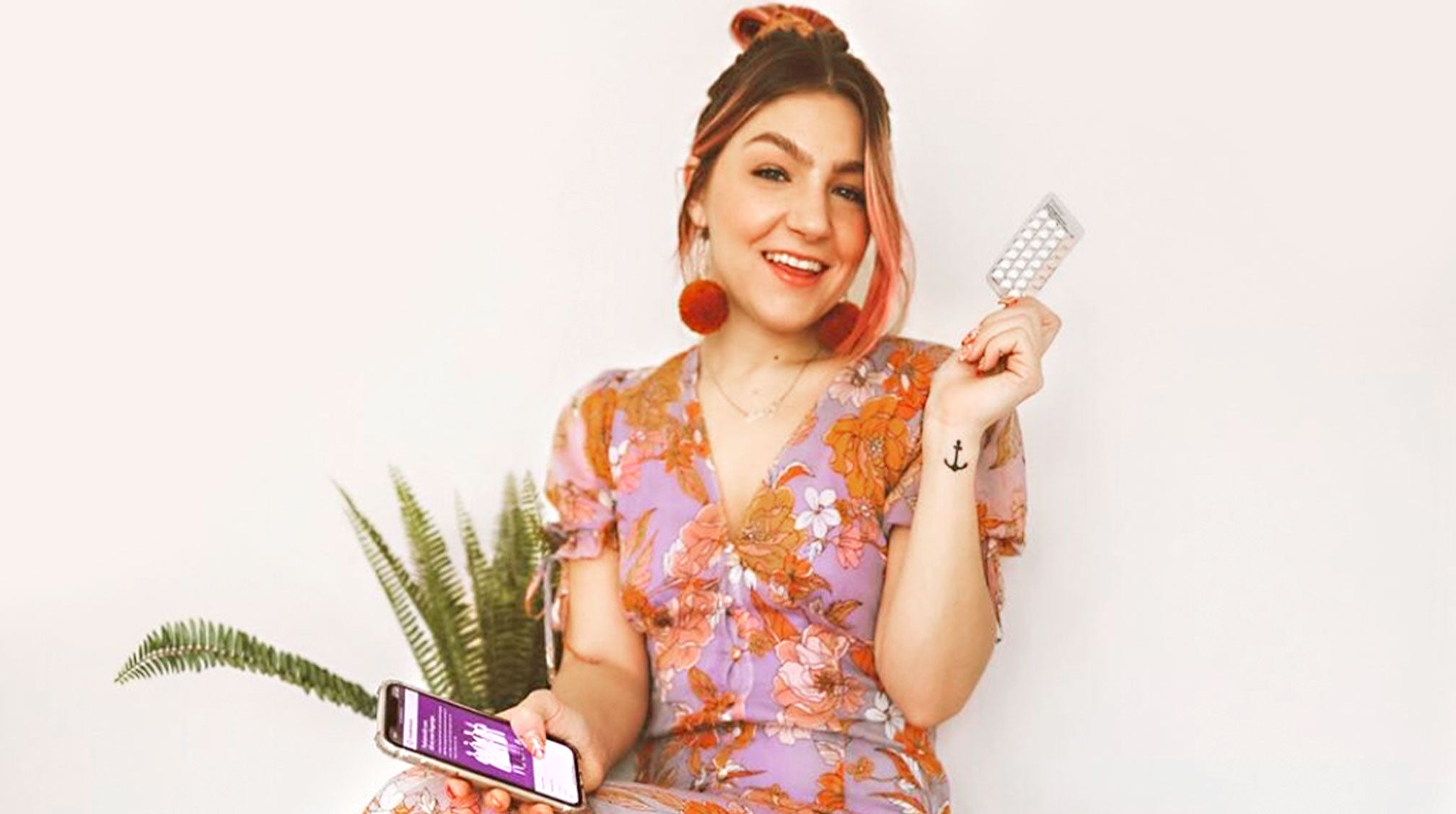 This post is in collaboration with Simple Health, a women's healthcare company that utilizes telemedicine to increase birth control access. With Simple Health, you can get your birth control prescribed online and shipped to your door, at an affordable cost, whether or not you have insurance coverage. Here, their founding OB-GYN, Dr. Rashmi Kudesia and Board Certified Dermatologist, Dr. Anna Karp tackles some of the most common myths surrounding birth control.
Myth #1: Birth control can help everyone with hormonal acne, including men
SH: For cis-women, acne is mostly linked to hormones (androgens and estrogen) which fluctuate based on the menstrual cycle—especially acne on the chin and jawbone. Though we often associate androgens with men, we all have androgens and estrogens in balance, and an excess of androgens relative to estrogens can cause acne. Most forms of hormonal birth control contain estrogen, which can restore hormone balance, preventing painful pimples or clearing up existing ones. However, cis-men cannot balance androgens out by using estrogen, and estrogen would have other unwanted side effects for men, so birth control isn't a viable option to fight hormonal acne in men.
But remember—acne is an inflammatory disorder, so it's subject to many factors besides your hormone levels, like skin cleanliness, stress and diet, and those factors affect all genders.
Myth #2: There's usually a period of purging with birth control before acne clears.
HC: Yes, this is true. Often, your skin needs to adjust to the new hormone levels and it may take a few months to see your best results. Some people notice results within the first month
Myth #3: All birth control works the same for acne.
HC: No, some birth controls help to clear acne but not all. They decrease androgens which decrease the production of sebum. Sebum contributes to clogging of our pores leading to acne. Hormonal acne usually shows up as pimples on our chin and jawline.
The pills must contain BOTH estrogen and a specific type of progestin (drospirenone is an example) to be effective against acne. Make sure your provider knows that acne is a concern for you and the birth control prescribed contains both estrogen and progestin. 
Myth #4: Birth control pills makes you gain weight
SH: To date, over 40 studies have proven that there is no link between oral contraceptives and significant weight gain. While some women gain 1-4 pounds within the first month or so of starting a contraceptive, it's also common for these pounds to melt away within the first 2-3 months, when the side effects of a new birth control typically wear off. That's because these few potential pounds are usually water weight, not fat, as hormonal birth control contains estrogen, which increases water retention and insulin levels.
One exception is the Depo-Provera hormone shot, which has been linked to longer-term weight gain. About a quarter of Depo-Provera recipients will experience a 5% weight gain within six months of receiving the shot.
Myth #5: If you miss a day of your birth control pill, it's a disaster
SH: No one's perfect, and forgetting to take your pill happens! What to do next depends on a number of factors, like which kind of pill you take and at which point during your cycle you missed a pill. Since there are many different variables to consider after missing a pill, we recommend you reach out to your doctor so they can guide you effectively.
With Simple Health, the Continuous Care package gets you unlimited access to expert doctors, who can advise on the best course of action if you ever miss a pill.
Myth #6: It's unhealthy to skip your period using birth control
SH: Though a spontaneous period can be a useful sign of fertility or gynecologic health, once you're on hormonal birth control, your bleeding is no longer a true period, but rather just a withdrawal bleed to the hormones provided in the pills or ring. As such, these scheduled bleeds aren't medically necessary, and were only designed as such in an effort to gain approval of the Catholic Church (it didn't work!). The hormones in the pill prevent pregnancy by thinning out the lining of the uterus, stopping ovulation and preventing fertilization. Birth control can sometimes thin out the lining of your uterus so effectively that there's nothing to shed during your period. Many women do not get their period at all on birth control, even during their placebo pill week.
If you want, you can safely skip your period for years on end using hormonal birth control. These changes are all temporary and will not impact your future fertility. Talk to your doctor if you'd like to do so, as you'll need your prescription adjusting accordingly.
Myth #7: All birth control methods are 100% effective.
SH: The truth is, no birth control method is 100% effective (except abstinence), and many people are surprised when they learn the true efficacy rate of common methods. With typical use, the pill, patch and ring are 91% effective at preventing pregnancy. Condoms are only about 85% effective—this means that 15 out of every 100 women will get pregnant when they have sex using a condom. You can find a full list of birth control methods and their efficacy here.
Myth #8: Vaping while on birth control is completely safe.
SH: Traditional cigarettes and e-cigarettes (vaping) both contain nicotine, a highly addictive substance that raises your blood pressure and spikes your adrenaline—increasing your heart rate and your chances of having a heart attack. Additionally, smoking increases the risk of blood clots and stroke, as does birth control. Given the side effects of both, when you combine smoking and birth control pills, the risk of an adverse outcome increases significantly. Vaping nicotine while taking birth control should be avoided.
As far as vaping marijuana, there simply hasn't been enough research done on the topic to date. One consideration is that smoking marijuana can lead to increased blood pressure, which, when combined with some kinds of hormonal birth controls that can also have the same effect, may increase your risk overall.
Find out more about vaping and birth control here.
Myth #9: You don't need to worry about skincare, diet, and lifestyle affecting my skin if I'm on birth control.
HC: This is a myth. Unless you are very lucky, you will still need a good skincare regimen to keep your skin looking its best. Diet is tricky, some people break out from eating junk food but not everyone.
Myth #10: Grapefruit interferes with birth control
SH: Yes—this actually interacts with hundreds of medications, one of which is hormonal birth control. Grapefruit stops your body from breaking down the estrogen in birth control, leaving more estrogen in your system than the drug intended. The excess estrogen in your bloodstream can potentially worsen estrogen-induced side effects, such as nausea, breast tenderness, and risk of developing blood clots and breast cancer. All that being said, there are no scientific studies proving this to be the case, just noted interactions between grapefruit and estrogen metabolization. You'd likely have to be consuming very high amounts of grapefruit to observe this sort of clinically meaningful interaction in real life!
You should always talk to your doctor if you have worries about starting any medication. There are a few things that people often hear about interfering with birth control, but your doctor can best advise on your unique situation.
Learn about other birth common interactions here. 
Start your journey on birth control
We've talked about how you can use birth control in the past to deal with acne. But, how should you get started? Now that you're a bit more familiar with birth control, if you're ready to try BC for your acne, start your journey with Simple Health! 
Simple Health is a better way to get birth control. Say goodbye to waiting rooms, office visits and pharmacy runs. We make it simple with online prescriptions, automatic refills and free home delivery. It's more affordable and convenient, because everyone should have have easy access to birth control. From now until September 30th, you can use the code "simplehero" to get your annual care fee waived.*
Meet the expert
Dr. Rashmi Kudesia is the founding physician at Simple Health and a board-certified reproductive endocrinology and infertility (REI) specialist. She completed her Baccalaureate degree in Biology & Medicine magna cum laude from Brown University and her MD with honors from the Duke University School of Medicine. She currently practices at CCRM Fertility Houston, also serving as Site Director for CCRM Houston - Sugar Land and Director of Patient Education.
Dr. Kudesia holds national leadership roles in organized medicine, regularly presents and publishes scientific research, and enjoys teaching the Houston-area OB/GYN residents and medical students. She promotes women's health advocacy through community work and social media, with special interest in access to fertility knowledge, counseling and care.
Meet the Expert
Dr. Anna Karp is a double board certified dermatologist practicing at the Skin Institute of New York and Asst. clinical professor of dermatology at NYU School of Medicine.
She has published multiple articles in peer-reviewed journals and has been featured in major media outlets such as Allure, People, Instyle, Self, Womens Health, and NY Magazine as a skin care expert. She serves as a consultant to Opu Labs developing AI technology in skincare. Dr. Anna Karp specializes in medical, cosmetic, and surgical dermatology and is a fellow and member of the American Academy of Dermatology. You can follow her on her Instagram page, @drannakarp.