They're Not Just Good for Kids - How Humidifiers Improve Dry Skin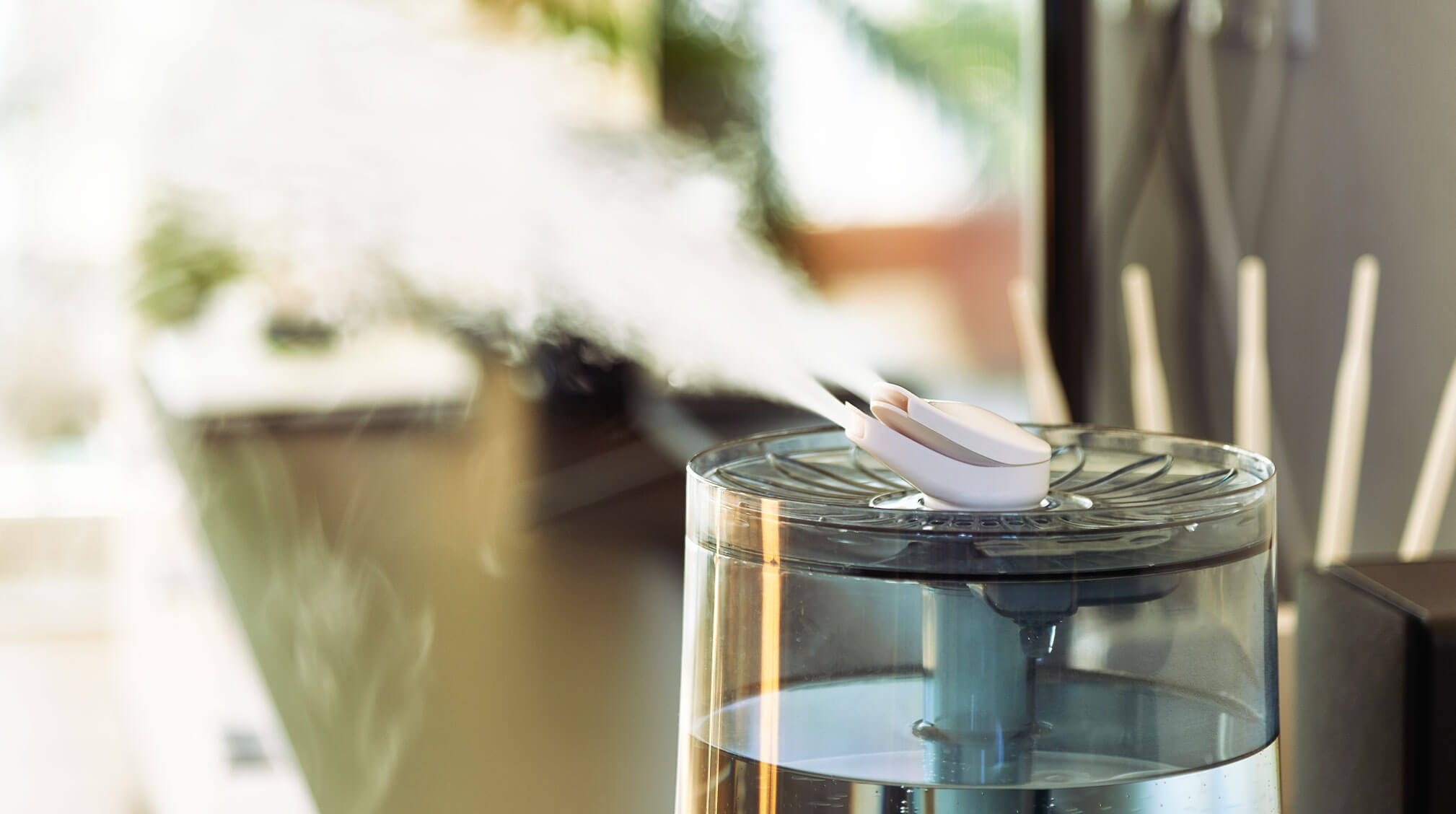 If the colder winter months find you waking up with dry skin and a stuffy nose, you may want to consider adding one thing to your PM self-care routine: a humidifier.
During the winter, we crank up the heat in our houses and apartments to stay warm. However, heaters also strip our homes of much-needed humidity. A healthy humidity level (or the amount of water vapor in the air) measures between 30% and 50%. Homes in the winter often measure at a 15% humidity level, which increases the likelihood that cold and flu viruses will spread and causes moisture to evaporate from our skin, leaving it tight, itchy and dry. Low humidity levels can also lead to chapped lips, bloody noses, throat irritations, allergy symptoms and asthma flare-ups.
Humidifiers increase the humidity level in dry indoor areas by dispersing a delicate, invisible mist. In addition to the aforementioned health benefits, they can help transform your bedroom into a more calm, relaxing space. Some experts believe that humidifiers can even help reduce or put an end to snoring.
So, how does a humidifier benefit skin?
During the winter months, alternating between dry hot (indoor) and dry cold (outdoor) air strips the skin of its natural moisture and oils, which leads to flaking, cracking and peeling. Add in some exposure to hot showers and strong winds and winter becomes a full-on assault on your skin. To compensate for the extreme dryness, your skin begins to overproduce pore-clogging oil/sebum.
RELATED READ: Why You're Experiencing Airplane Acne


Using a humidifier will help alleviate some of the dryness in the air so fluid can move efficiently through the skin's capillaries. When healthy skin is hydrated and has its natural oils, it won't crack and flake or push oil production into overdrive.
A few good options
Now that you're sold on the benefits of a humidifier, let's explore a few options beyond the elephant and unicorn models (unless, of course, that's your thing). There are so many humidifiers on the market, from larger units with all the bells and whistles to smaller tabletop versions that double as a diffuser.


Don't forget to clean it!
While humidifiers are relatively low-maintenance devices, they typically need some sort of cleaning or rinsing on a weekly basis. Otherwise, they can become a breeding ground for mold, mildew and bacteria, re-circulating it in your home, and end up doing more harm than good. Some models may use filters that need to be replaced. Check the manual for your humidifier's specific maintenance requirements.