The 6 Rules of Wearing Sunscreen, According to Dermatologists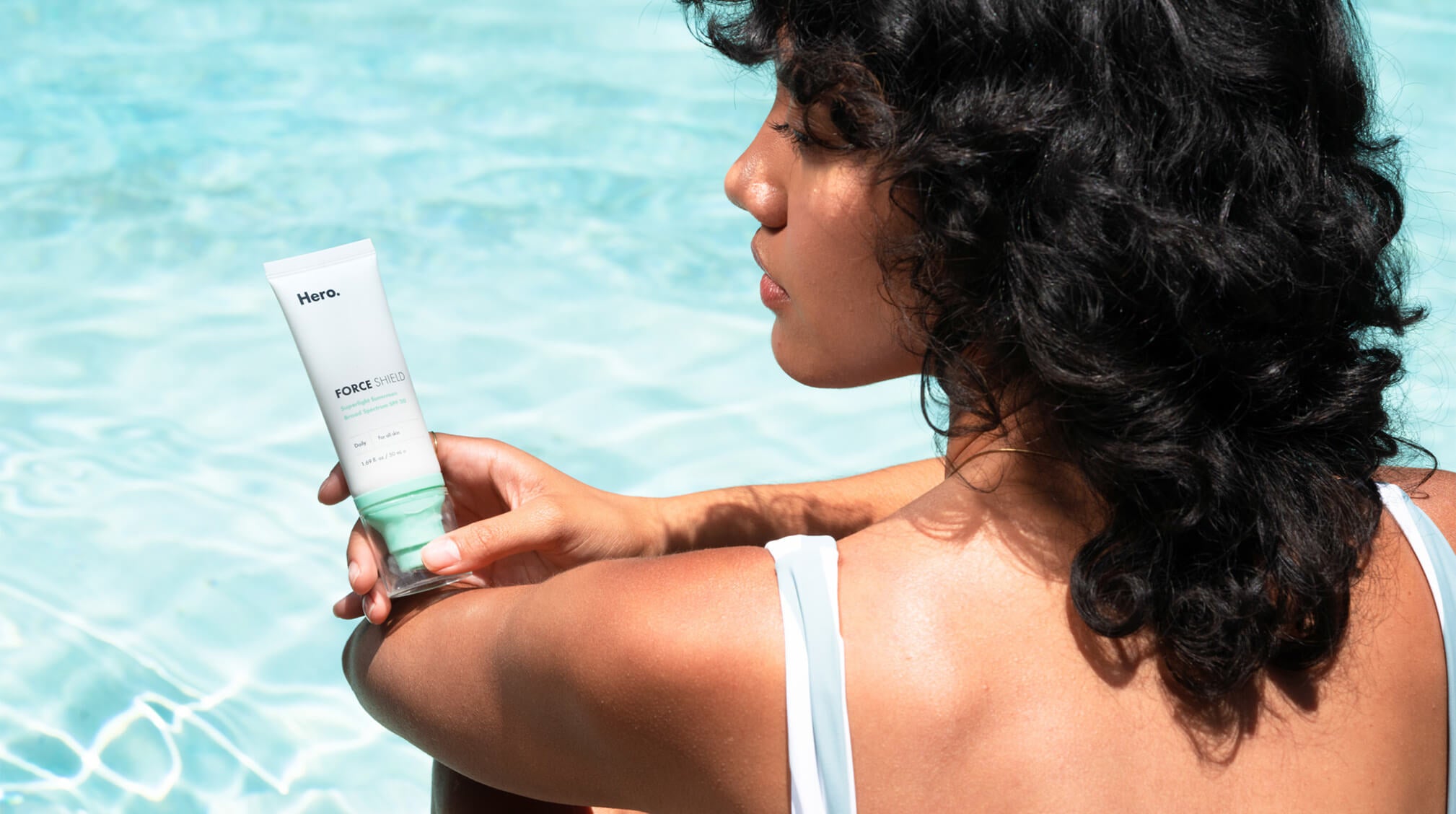 It's a must-have in your summer skincare lineup, and you know it protects your skin from cancer, photoaging and hyperpigmentation (more on that here), but do you really know all of the ins and outs of wearing sunscreen?
Since even the most dedicated skincare aficionados can get confused about how much, how often and when to apply sunscreen, we chatted with three dermatologists to get the answers to top sunscreen questions. Here's what they had to say.
1. Choose a sunscreen with at least 30 SPF.
The American Academy of Dermatology (and the dermatologists we consulted) recommend using a sunscreen with an SPF of at least 30. They also suggest choosing a sunscreen with "broad spectrum" on the label, which means it protects against both UVA and UVB rays.
Superlight Sunscreen is SPF 30, broad-spectrum and 100% mineral-based. Formulated so it won't clog pores on acne-prone skin, our gel-cream sunscreen delivers weightless protection and lightweight hydration in a sheer green tint that neutralizes redness.
2. Going swimming? Give your sunscreen ample time to dry.
"Water resistant sunscreens are useful when participating in water activities, but it is important to apply the sunscreen 15-30 minutes prior to getting wet, allowing the sunscreen to dry completely beforehand," says Dr. Young McMahan, a Texas-based board-certified dermatologist.
3. Slather it on.
Ya know how we're always saying that less is usually more when it comes to skincare? Applying sunscreen is one instance where that's not the case. "Dermatologists recommend an ounce of sunscreen — or a shot glass full — to cover the entire body from head to toe with every application," says Dr. Ross Radusky, board-certified dermatologist and founder of sunshotz portable sunscreen measuring cup. "This is critical to preventing cancer-causing sunburns."
4. Reapply every 2 hours.
"Sunscreen should be applied every 2 hours, as it wears off easily, particularly when exposed to outside elements such as pool, chlorine and salt water exposure," says Dr. Anna Chacon, board-certified dermatologist and writer at MyPsoriasisTeam.
If you tend to forget when it's time to reapply (which is easy to do when you're lounging by the pool or frolicking at the beach), set a timer on your phone to help you remember.
5. Don't forget your scalp.
Whether you're rocking a cheugy side part or the Gen Z-preferred middle part, the exposed area of your scalp is just as much of a sunburn risk as your face, neck and hands. "The scalp is an often forgotten area of the body to apply sunscreen, and it's unfortunately a not-so-uncommon place to see skin cancer," says Radusky.
[[product-ad]]
6. Staying home all day? You still need sunscreen!
Glass and windows do not block UVA rays, which are the ultraviolet rays primarily responsible for premature signs of aging, wrinkles, sunspots and freckles. The same is true outside on rainy or overcast days. So even if you're WFH all day or the sky is covered in clouds, you still need to protect your skin with SPF.