Seasons Change. Your Skincare Routine Should Too.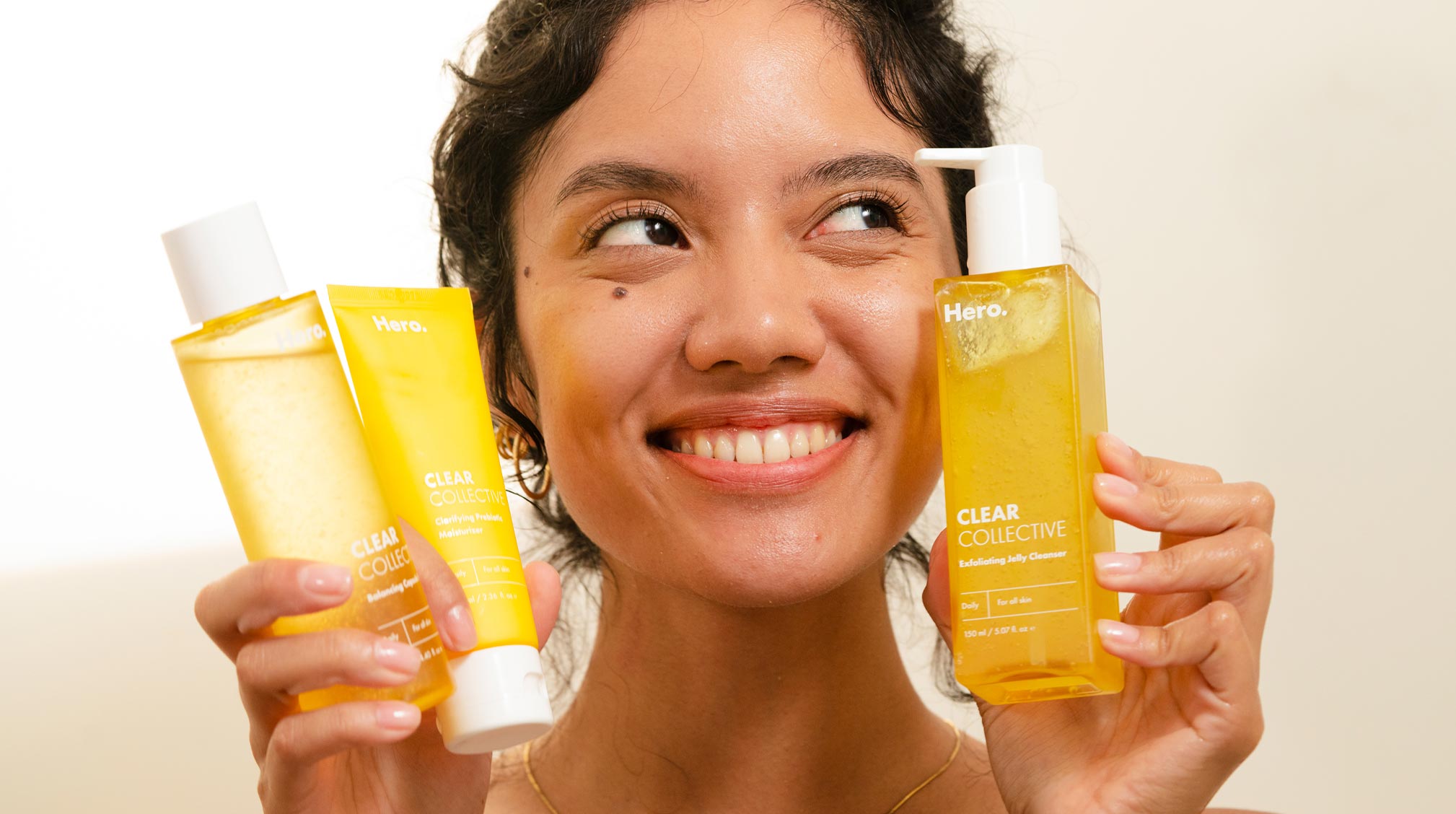 In much of the U.S., chunky knits and boots have taken over prime closet real estate, with flip flops and shorts tucked away for the time being. Along with the wardrobe swap, there's another shift that changing weather should prompt: your skincare routine.
We're not talking about a complete regimen overhaul here. Once you find a routine that works, you should stick with it. Plus, new skincare products can take four to six weeks to show results, so if you're constantly switching it up, you may not see the full benefits.
Instead, dermatologists recommend gradually shifting products according to the weather, environmental conditions and how your skin is behaving. Use the climate in your area (not the calendar), plus your own skin, as an indicator of when to make those changes. Colder, drier, windier or more humid air can impact how your skin responds to certain products.
"To address the change in climates, it's advised you make changes to your skincare, as your skin will change with the seasons," says Dr. Geeta Patel, a Houston-based, board-certified dermatologist. "Minor skin changes can lead to a disrupted barrier, and ultimately, itchy skin and breakouts." Other telltale signs that it's time to make a change: dryness, flaky patches, oily shine or redness.
Ahead, we break down some simple, yet impactful, changes to make to your skincare routine each season.
Summer → fall
"As the weather changes into fall, the humidity tends to drop and skin becomes drier," says Patel. "Hot baths and showers will also strip moisture from the skin. One way to combat this dryness is to start using thicker, more hydrating moisturizers."
If you have adult acne or acne-prone skin, you may associate "more hydrating" with "more breakouts." However, there are many options for hydration that won't clog pores and lead to breakouts. For example, a hyaluronic acid toner-serum can draw moisture into your skin while controlling shine at the same time. Or a prebiotic moisturizer can help balance bacteria and simultaneously replenish thirsty skin during cold weather.
What to try: Balancing Capsule Toner + Clarifying Prebiotic Moisturizer
RELATED READ: Some Pimples Are Worse Than Others: How to Treat Cystic Acne
Fall → winter
"During the colder months, there is less moisture in the air, which leaves our skin needing a little extra tlc," says Esthetician Eden Gilliam. "Humectants are ingredients that pull moisture out of the air into the skin and emollients create a barrier to keep moisture in. It's important to have both, especially in cooler months."
Layering is key during sweater weather, for both apparel and dry skin. Gilliam recommends looking for skincare products with ceramides, hyaluronic acid, glycerine or panthenol. These ingredients can infuse skin with the hydration it's missing and help restore the skin's moisture barrier.
What to try: Rescue Balm, as a spot treatment for dry patches or an all-over nighttime moisturizer
Winter → spring
As the weather begins to warm up, look for lightweight formulas infused with prebiotics and antioxidants. Skincare products that cater to oily, acne-prone or sensitive skin often work well for all skin types during the spring and summer months of the year.
Pay attention to what your skin needs as the winter months wind down. If your forehead looks like an oil slick before lunch, it's probably time to swap out any super-creamy or occlusive moisturizers for a lighter hydrator. You may even want to try using a gel-based moisturizer or serum stick as your primary daytime moisturizer.
What to try: Superfuel Serum Stick
Spring → summer
Sweat itself doesn't cause breakouts. It's when you allow sweat, oil, dead skin and bacteria to stay on your skin and build up in your pores that you run into issues.
In the summertime, simplify your overall routine: an exfoliating cleanser, oil-balancing toner, hydrating serum or lightweight moisturizer, and the occasional acne treatment may be all you need. Ingredients like AHAs, BHAs (such as salicylic acid), PHAs and gently physical exfoliants can help free clogged pores and remove the excess oil that can trigger acne. To eliminate sweat and oils (AKA potential pore cloggers) on the go, stash facial wipes or a clarifying mist in your bag.
What to try: Exfoliating Jelly Cleanser + Supercharged Reset Mist
Skin care for all seasons
The one don't-leave-home-without-it product that should be part of your skincare lineup all year long? Sunscreen. UV rays can penetrate skin and damage cells, even on the cloudiest or coldest days of the year. Choose a broad-spectrum sunscreen with SPF 30 or higher.
What to try: Superlight Sunscreen SPF 30