Q&A with Michelle Cordeiro, Founder and CEO of LIVELY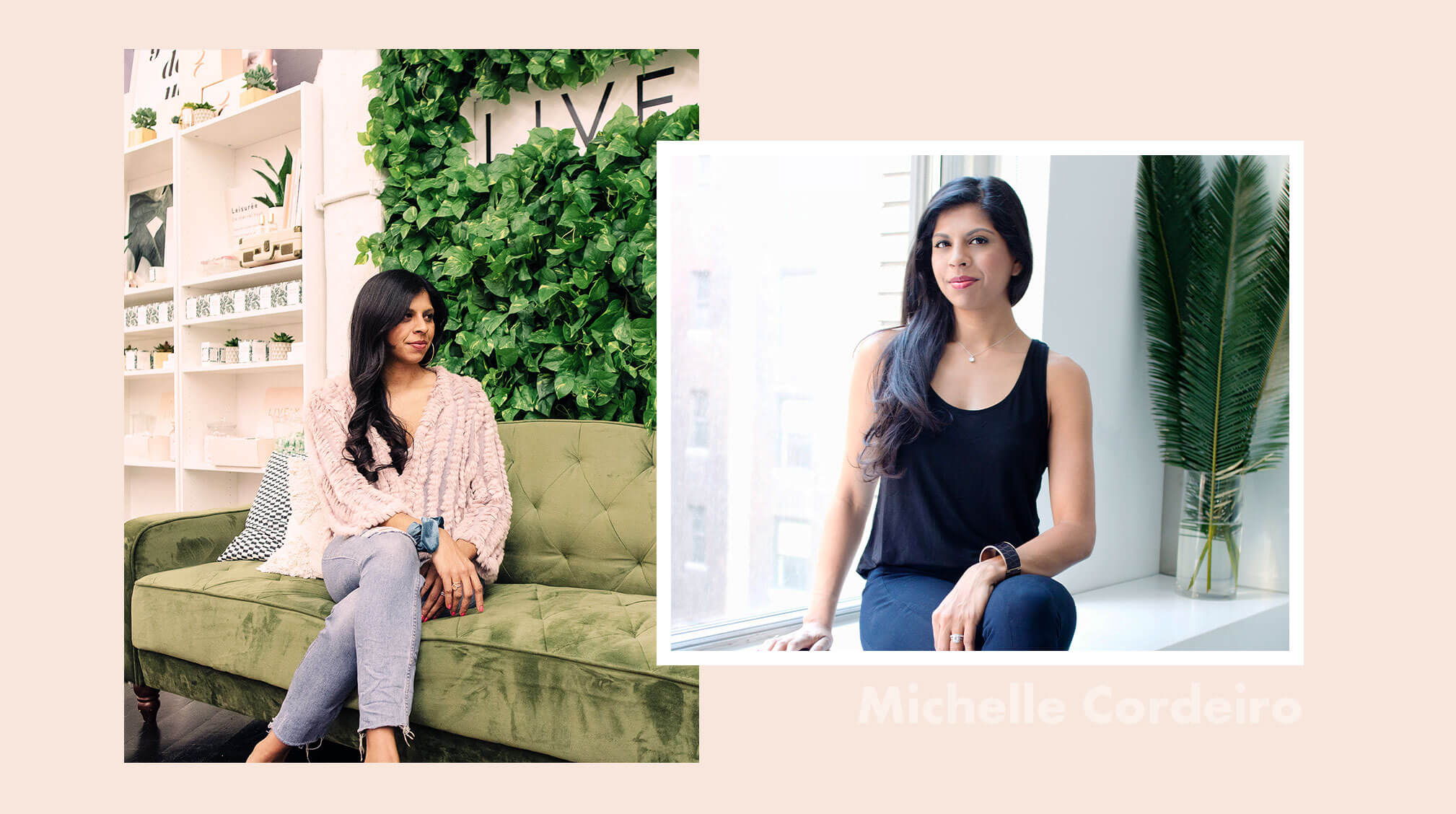 Michelle Cordeiro Grant, Founder and CEO of LIVELY, has spent the tenure of her career creating brands and product for some of the world's largest retailers including Federated, VF Corporation, Limited Brands/Victoria's Secret and Thrillist Media Group. Grant instantly fell in love with the entire process from concept to customer, and realized that her passion was in supporting, creating, and developing amazing brands and products. While working with Victoria's Secret, she learned that this $13B lingerie category, in the U.S. alone, was dominated by this one brand, with one point of view. Grant was inspired to create a completely new experience for the category, —one she coined Leisurée— and so LIVELY was born.
How did you come up with LIVELY? What was the launch like?
I was inspired to create a completely new category and experience for the lingerie category, one that celebrated human uniqueness and created product that conformed to womens' bodies rather than forcing women to conform into the products. 
In starting LIVELY, I wanted to create something that would inspire my daughter —a brand that represents her as an individual and that acknowledges that she is her most powerful and beautiful asset. Now more than ever, women are finding an incredible amount of confidence and appreciating their individual beauty, and I'm so glad we're able to support that with LIVELY.
Launching in 2016 was extremely exciting. We had no clue that LIVELY would take off as quickly as it did. We sold out of product almost immediately, and because we took our first investment from our supplier, we were fortunate enough to be able to keep taking orders while working in the background to keep up with production.
How does Lively set itself apart in a crowded market?
LIVELY launched in 2016 as an online, direct-to-consumer company, and from day one, we started having events and experiences to connect with and engage our community based on where their interests lie. We incorporate our ambassadors into every facet of what we do, from encouraging ambassadors to vote on the next colorways and products we launch, to having ambassador-led events in our stores. To date, we've grown this community to over 80,000+ women from all around the country who share and shout the LIVELY brand, and we've opened three permanent stores in NYC, Chicago, and Austin.
When it comes to product, we don't just "scale up" our products to offer different sizes, we really focus on the features that women need, so we can truly ensure our products are supportive and comfortable to wear all.day.long. Lastly, we believe in price equality, meaning all our bras cost the same despite size, color, and style.
Let's dive into your skincare! As a mom and CEO of a popular brand, you must be super busy. What does your morning skincare routine look like?
In the morning, I usually wash my face with Joanna Vargas Miracle Bar, cleanse with Soko Glam Beauty Water, and rejuvenate with DNA Serum and Biossance Eye Cream. Then, I put on my makeup and spray the Caudalie Beauty Elixir on my face throughout the day as needed. 
What does your typical day look like?
There's no typical day when you're running a startup! But, I always try to start my day with some time for myself. Whether its 20 minutes or an hour, it ranges from walking to work, to taking a fitness class, or just doing a quick run. It's my time to acknowledge why I do it all, and that helps me get mentally ready for the day. Throughout the day, if I'm able to take a call while walking outside, that movement helps break up my day and gives me a fresh outlook. I check Google Analytics throughout the day to keep a pulse on the business, meet with my team to discuss upcoming initiatives, and help keep the team on track. Around 6pm is when I usually head out from the office and go home to spend time with my family. Making time in the morning and evening to spend time with myself and my family is so important to me!
How has your perspective on leadership changed since starting your company?
I've learned a few things that have really helped me grow as a leader and grow LIVELY
Over the last few years, I've become more comfortable with taking risks. The risks have gotten bigger and bigger as the brand has grown, but as a leader, I've learned how to roll with the punches and bounce back from failures faster.
I look to grow my team based on who will make a good culture fit, and sometimes, this takes precedence over experience.
Now that the team has grown since we launched in 2016, I've learned it's important to "own" my business rather than "operate" it, so I can see the bigger picture, and my team can be empowered to take on various projects and grow professionally.
Any advice to women trying to start their own business?
Do not fear the risk. Fear the risk of not trying, not knowing what could have been if you had just made the leap!
Where do you see LIVELY in five years? 
I'm really excited to continue expanding LIVELY's physical retail presence in the U.S., sharing more stories from powerhouse women about what's real to them via our podcast, "No Makeup Needed," and growing the LIVELY community.
Check out more from LIVELY: visit wearlively.com.