Moisturizing 101: The Best Face Moisturizer for Every Skin Type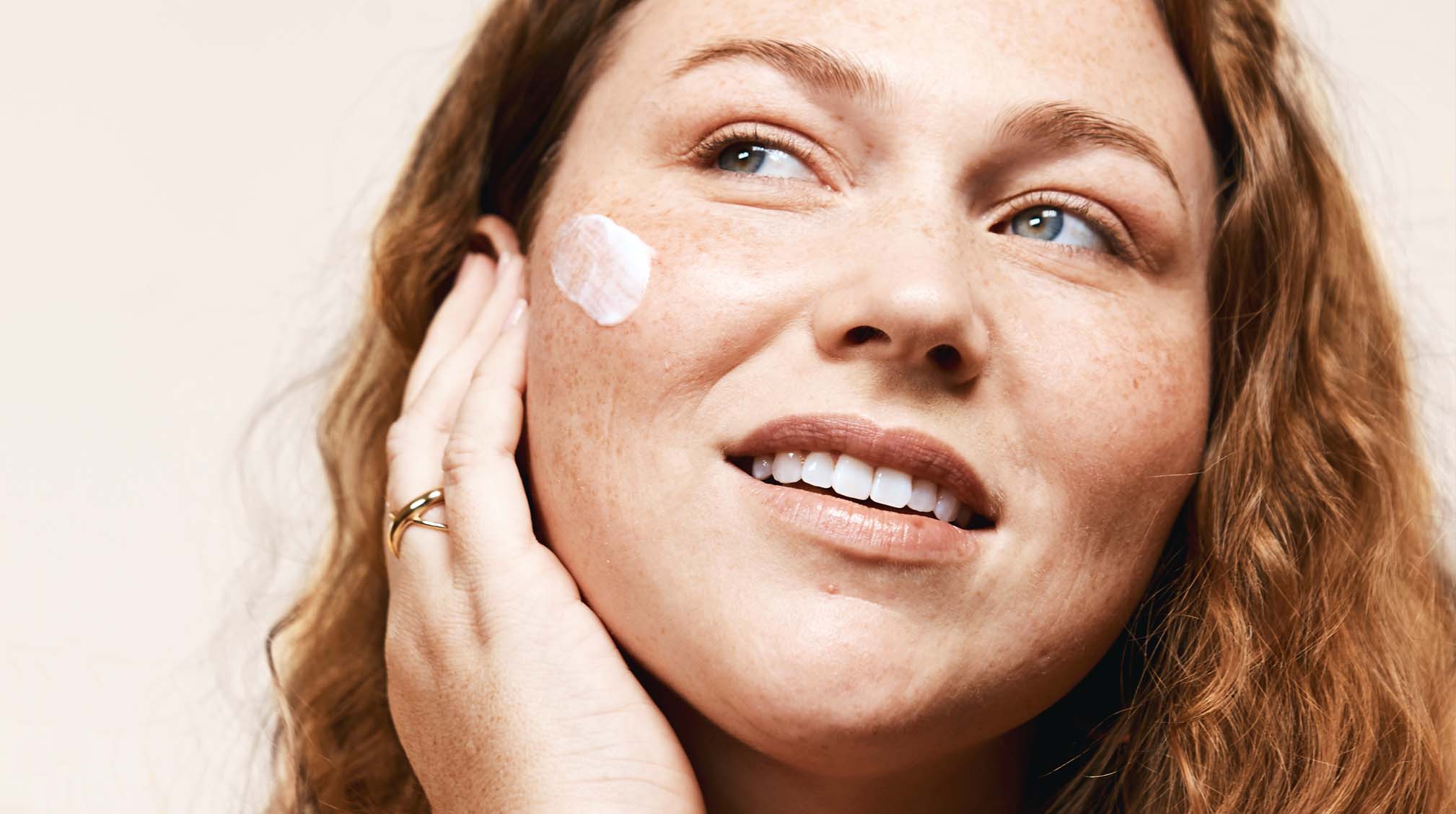 It's that time of year where dull, dry winter skin has many of us in search of a new moisturizer. Moisturizing itself is pretty simple, and most people realize that it's a must-do. But finding the holy grail moisturizer that works wonders for your skin type and concern? The sheer number of lotions, gels and creams out there is enough to make you dig out last year's winter moisturizer and settle for so-so results. Luckily, we're here to help you understand exactly how moisturizers work and figure out how to choose the right one for your skin. Read on for the best ways to keep your skin healthy and hydrated this winter … and all year long.
First, why do we need a moisturizer?
Let's start with the basics. Your skin is made up of several different layers. The outermost layer, or the stratum corneum, is home to your skin barrier. "It is composed of skin cells and lipids to form a waterproof barrier," explains Dr. Susan Bard, an NYC-based, board-certified dermatologist. "Various environmental factors can dry out the skin barrier; it is important to replenish the lipids, otherwise the barrier can crack and break down, leading to further water loss through the skin."
Without adequate hydration, the skin barrier cannot function properly and the unfortunate result is skin that looks and feels dry, flaky and red. "Skin cells constantly migrate from the bottom layer of the epidermis to the most superficial layer, and finally shed," explains Dr. Fayne Frey, a New York-based, board-certified dermatologist. "When this process is disrupted, the skin enters a 'dry skin cycle,' giving it a rough scaly appearance. Imbalance of the water barrier is characteristic of conditions like eczema, damage due to ultraviolet radiation, and the aging process."
How do moisturizers work?
Moisturizing ingredients work in two different ways: they either trap moisture in your skin to prevent it from escaping or they restore moisture that's been lost from the skin barrier.
The moisture trappers are called occlusives, and include ingredients like petrolatum, lanolin, mineral oil and silicones.They create a barrier over the skin that helps to halt the evaporation process.
The restorers are called humectants, and they draw in water from the air, skincare products, and other cells in your body. You'll see them on a label as ingredients like hyaluronic acid, glycerin, butylene glycol, sorbitol and sodium PCA.
A third moisturizing component, emollients, help to fill the spaces in dry skin cells so everything else can go on smoothly. This category includes a wide range of product types and ingredients, including natural emollients like shea butter or coconut oil, or synthetic ones like mineral oil.
Moisturizers vs. hydrators
Isn't a hydrator just another name for a moisturizer? While some creams and lotions do double duty, they aren't exactly the same. Moisturizers are designed to nourish flaky, rough and dry patches on your face and contain occlusive emollients, so they trap moisture in your skin cells and create a smooth surface. Hydrators are primarily formulated with humectants in order to rehydrate skin that looks and feels tight and dull. If your skin is begging for both, find a moisturizer that is also a hydrator or use a hydrating toner (tip: check the label for some form of hyaluronic acid or sodium hyaluronate) before applying your moisturizer. 
RELATED READ: The Difference between Dry and Dehydrated Skin
Now, what's the best face cream for me?
The best face cream may not be a cream at all — there are also ointments, lotions and gel moisturizers. The key to moisturizing bliss is knowing your skin type and how it feels at the moment. Here's what to look for in a moisturizer for your skin.
Acne-prone
We've all heard the myth that people who are prone to acne should not use moisturizers. And that's exactly what it is — a myth. It's so important to moisturize when you have acne! When skin is dry and dehydrated, your sebaceous glands overcompensate for the lack of moisture and produce too much sebum(oil), which in turn clogs pores and creates new pimples. Instead of skipping moisturizer, look for a non-comedogenic, lightweight, hydrating lotion that can replenish skin without clogging pores. Prebiotic lotions can help address any bacteria imbalance that may be contributing to breakouts. Sage extract is another great ingredient in the best moisturizers for acne prone skin, as it can help naturally clarify pores
Dry
Thicker creams can help restore a lost dewy glow. Look for moisturizers with natural fatty oils like avocado. The best lotions for dry skin contain ceramides and vitamin E, which can help fortify the skin barrier and protect against future moisture loss
Dull
Tackle dull, lackluster skin with a moisturizer that contains skin-soothing ingredients like rose water or aloe and brighteners like vitamin C or niacinamide
Mature
Look for moisturizers that will gently exfoliate with alpha hydroxy acids (AHAs) and hydrate with ingredients like aloe, chamomile and rosehip seed oil Normal or
Combination
The best moisturizer for combination skin may depend on the season and current condition of your skin. You can pretty much try any moisturizers without the risk of disaster, but for everyday use, look for a lightweight, oil-free option that also doubles as your daily SPF
Oily
Like those with acne-prone skin, you'll want to avoid thick creams that can clog pores. The best moisturizers for oily skin are oil-free, non-comedogenic gels or lotions that contain glycerin or hyaluronic acid, which are humectants that will hydrate without the need for heavier emollients.
Sensitive
The best moisturizer for sensitive skin is one that's free of sulfates alcohols and fragrance, so it can hydrate without irritating. Vitamin E, ceramides, hyaluronic acid, aloe and colloidal oatmeal are all good ingredients to seek out