Hero Team Picks Their Fall Skincare Favorites!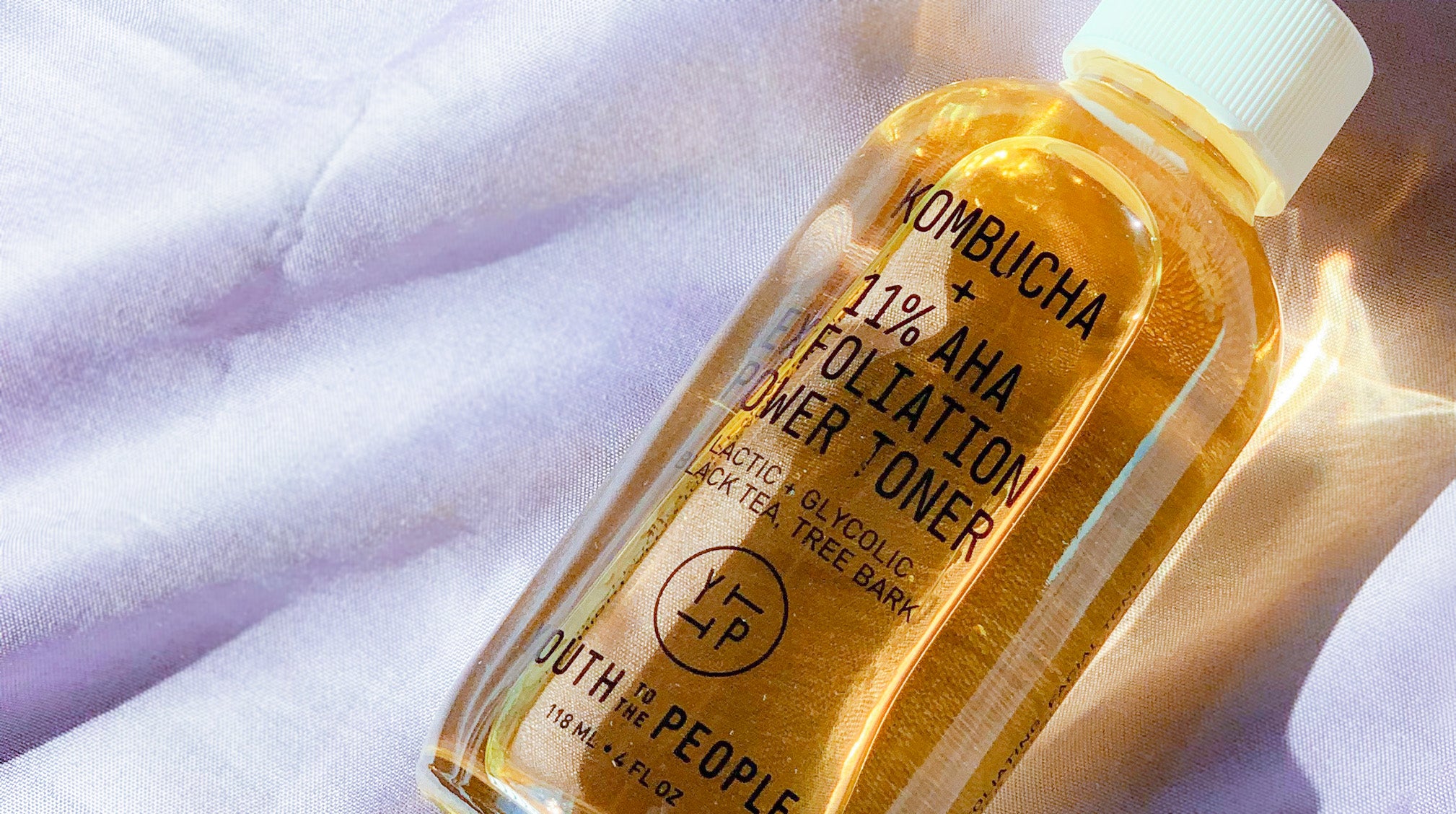 If you're starting to feel like your skin doesn't need that oil-free lotion or mattifying primer or anymore, you're probably right! The temperature is dropping and here at the Hero office, we're already pulling out the sweaters and cardigans. As the weather gets even chillier, our skin will be thirsting for more hydration and moisture. So we gathered our favorite Fall skincare products for you to try!  
Some people believe that oily skin types don't need any extra moisture but that's probably the biggest skincare myth! Dry skin types will always need moisturizer. But even if you have oily skin, not hydrating the skin because you think that it'd cause more oil, then your skin will become dehydrated–and produce even more sebum! 
1. Cleanser 
There's a reason why CeraVe is one of the most popular drugstore brands for sensitive skin types. Their Hydrating Cleanser is packed with hyaluronic acid, three types of ceramides and other emollients to keep the skin nourished. 
2. Exfoliant 
If you're still using apricot or walnut scrubs, your skin is begging you to stop! Opt for chemical exfoliants for more gentle options and better results. This exfoliant from YTTP has both lactic and glycolic acid, two top-notch AHA ingredients that will shed dead skin cells naturally, to reveal fresh new skin. 
3. Serum

SweetChef is a new skincare brand that launched early this year, as a sister-line to GlowRecipe. Similar to GlowRecipe, it's made with skin loving vitamins and vegetables–all freshly pressed into serums! All the ingredients in this kale serum are extremely hydrating and delicious for the skin. The star ingredient, kale, is calming and nourishing, and also high in antioxidants to fight free radical damage. Rachel recommends it for days where your skin feels dehydrated and dull for that extra shot of glow! 
4. Treatment 
Holy Snails is a handmade, research-first skincare brand created by the blogger Holy Snails. Though handmade, each ingredient put into a product is guaranteed to be effective and safe for all skin types. Their team have years of experience in the science behind each product. Which is why the Shark Sauce is highly praised by so many skincare lovers and addicts. Shark sauce has a short but powerful ingredient list. A key ingredient would be the niacinamide that brightens and strengthens skin as well as the sea kelp bioferment that smoothes skin and traps moisture without feeling too heavy.  
5. Oil
The Malin+Goetz recovery treatment oil has converted even the oiliest skin types to an oil-lover. It has nine natural oils: evening primrose, argan and jojoba oils to soften lines and strengthen skin barrier, grapeseed and rosehip oils to improve elasticity and fight free radical damage, geranium and borage oils to balance the skin, and avocado and camellia oils to condition and soften. And although it's packed with so many hydrating ingredients, it's still lightweight and not greasy! Hana claims it simply melts into the skin and works great for hands too! 
6. Moisturizer
As one of the more indie brands of K-beauty, Pyunkang Yul creates products by first approaching the body and environment, rather than trendy ingredients for texture and scent. It's a brand developed by the Pyunkang Oriental Medicine Clinic in Korea. The goal of each product is to find the optimum balance for your skin, because when your skin is balanced it's retaining the right amount of moisture and controlling oil production. 
7. Sunscreen
Like Mario said, you need sunscreen to stay looking young and healthy! Sun damage doesn't stop when the sun's hidden. There's still UVA rays that are all year round. If you're more acne-prone and sensitive, La Roche Posay makes products for even the most sensitive skin types. And this sunscreen is lightweight and high in sun protection. 
RELATED READ: The Difference between Dry and Dehydrated Skin
What's your Fall skincare pick? Let us know in the comments below! 
[[product-ad]]