Get Ready with Mighty Patch: Holiday Makeup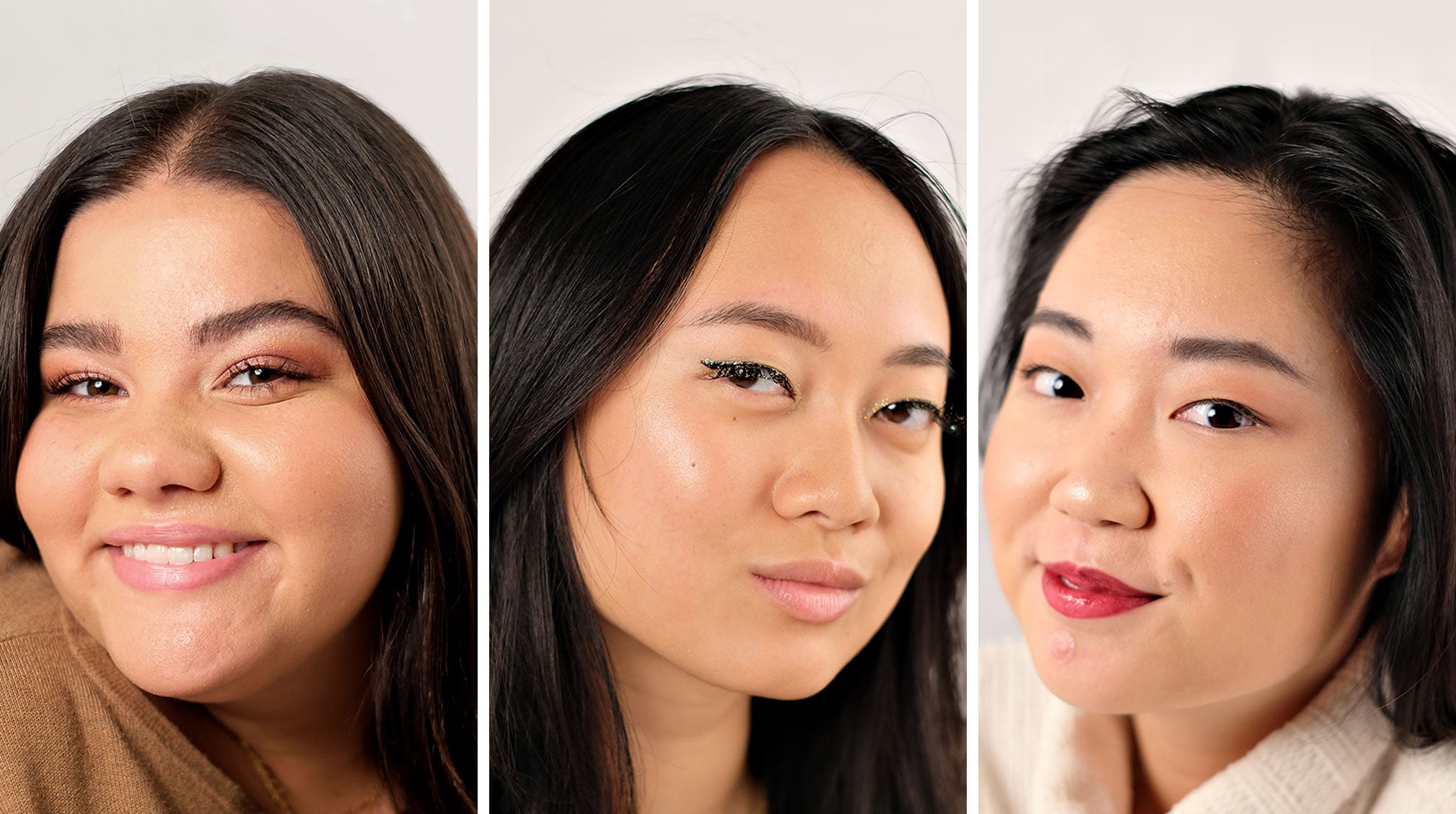 It's holiday party season and unfortunately that means stress stress stress!  But don't let a pesky pimple ruin your evening; applying a Mighty Patch Invisible+ and some eye-catching makeup can help you slay the holiday without worry. 
We've partnered with Glamsquad makeup artist Alex (@alexallenmakeup) to help you amp up your holiday look. She starts by adding Mighty Patch Invisible+ to each model to heal and conceal pimples during the day. Can you spot the patch on Sandra? 
Makeup modeled by @thesandrazhang
1. Create the initial line
Apply black winged liner to your upper lash line.
2. Apply the glitter gel
Grab a glitter gel of your choice (we're using a green-gold) and apply it directly on top of the black liner.
3. Make the inner corner sparkle
Apply glitter to the inner corners for an extra sparkly effect.
 4. Juice up the lashes
Apply false lashes, then use a clean mascara wand dipped in glitter gel to apply even more glitter to the tips of the lashes.
 5. Done!
*Snaps a billion selfies*
Interested in more toned-down holiday glam? 
Watch how Glamsquad creates this a cool tone berry lip on a Hero team member!
or how they like to use rose gold metallic shadow on Priscilla!
Want to book an Alex of your own? Use code HEROGLAM1219 for $25 your first Glamsquad booking!
[[product-ad]]