Fight Seasonal Dry Skin Before It Even Appears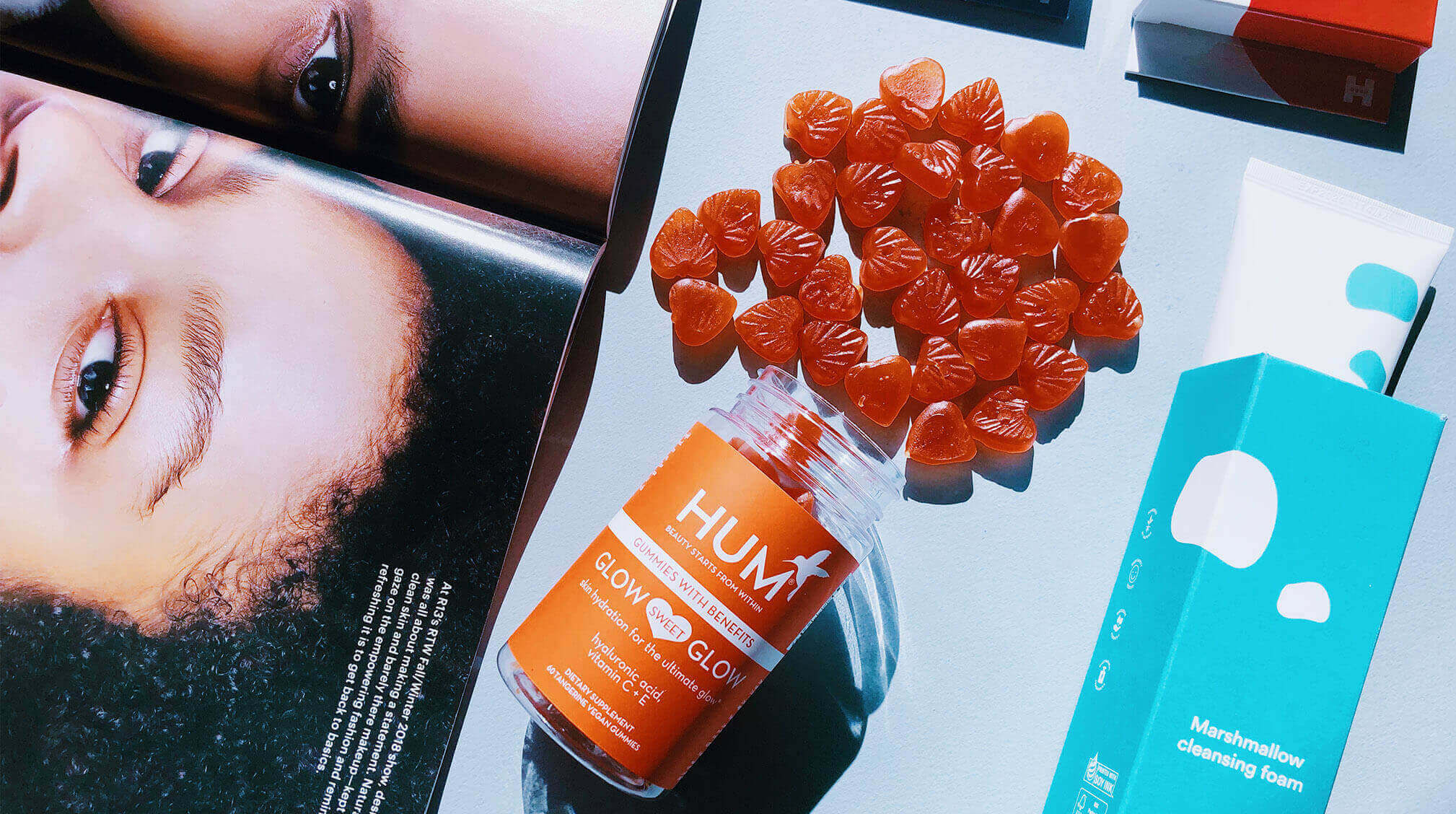 It seems like just yesterday that we were digging our toes in the sand and relishing the dewy glow of our summertime skin. But now that fall is in full swing, you need to put down the PSL (Pumpkin Spiced Latte) long enough to prep your skin for cold weather before your beautiful glow begins flaking away.
That's exactly why we've rounded up three solid skincare product recommendations to help keep your face and body hydrated and smooth, even during the cold and blustery months ahead.
Enature Marshmallow Cleansing Foam
As much as we love SmashMallows (if you haven't tried them, go here), we never thought about rubbing them on our faces. Luckily, we won't have to because this awesome cleanser packs all of the natural hydrating and healing power of marshmallow root into a light, fluffy foam. Marshmallow root also secretes mucilage to soften skin and reduce swelling. This soothing cleanser also contains lychee extract, which fortifies skin with vitamins A and C, and maca root extract to stimulate collagen growth. If you are looking for a new cleanser that leaves your face feeling clean and soft, give Enature Marshmallow Cleansing Foam a try!
Interested? Try a sample from our website!
First Aid Beauty Ultra Repair Cream
Packing on a heavily fragranced body lotion isn't going to do anything to help seriously dry skin. That's why First Aid Beauty's Ultra Repair Cream will always be one of our fall and winter staples.
This face and body moisturizer contain an amazing list of natural ingredients that nourish and repair your skin. Oatmeal is rich in antioxidants and relieves irritation caused by eczema, rashes and other skin conditions. Shea butter and squalene are known for their ability to moisturize and reduce skin inflammation. Allantoin hydrates, soothes and heals your skin by stimulating cell growth. Chrysanthemum and camellia flower extract both have skin conditioning and soothing properties.
With this many moisturizing ingredients, you might think the cream would be heavy. However, Ultra Repair Cream has a lightweight, non-greasy texture, perfect for dry and sensitive skin.
HUM Nutrition believes that "beauty starts from within," which is why they developed these tasty gummy vitamins containing hyaluronic acid (HA) and antioxidants like Vitamin C and E to help hydrate and brighten your skin. HA, which is a natural compound found in your body, attracts and retains moisture and improves collagen production. As we age, our bodies produce less HA. Topical skincare products formulated with HA can help smooth fine line and wrinkles, but bone broth, soy-based foods, or these Glow Sweet Glow gummies can actually increase the HA production inside of our bodies. Vitamins C and E also help remove toxins and reveal your natural radiance.
Now go get your fall glow on! And as always, don't forget to drink lots of water and exfoliate your skin regularly. We just launched our Brands We Love sampling program so you can try the Enature Marshmallow Cleansing Foam and HUM Nutrition Glow Sweet Glow Gummies when you purchase a box of Mighty Patch. Check out our website for samples of these fall favorites here.
Share your fall faves in the comments here or on Instagram.