Clean Beauty In Your Backpack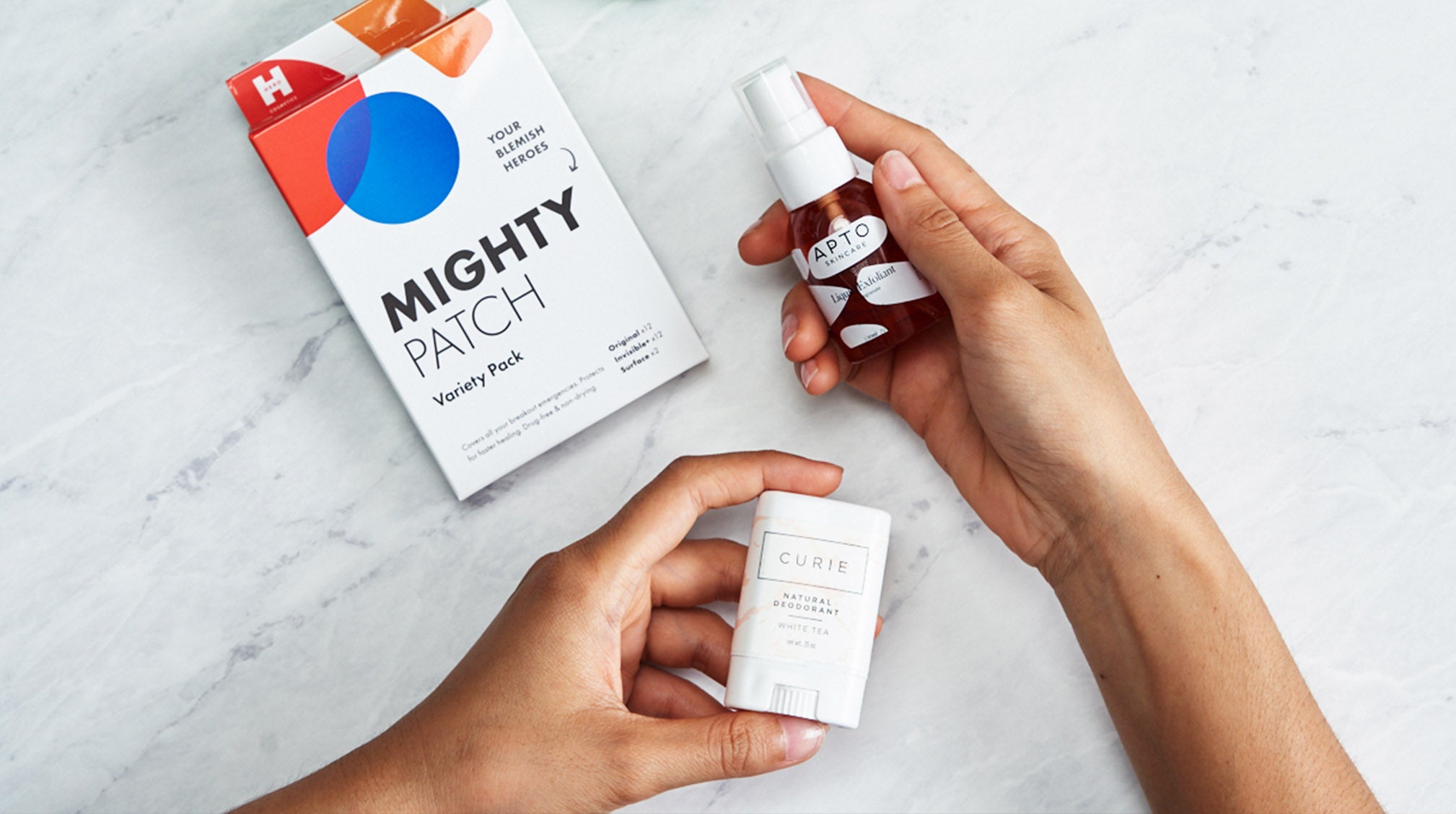 If we could pretend that sunburns and heatwave didn't exists, but teleporting to Aruba beaches did, then maybe we'd ask Summer to stay forever. Unfortunately, dreams like that just aren't meant to come true. But that never stopped us from traveling! If reading a book at the beach is an activity that relaxes your mind—then we're all for it. But sometimes, the hardest part about traveling is packing...or rather, trying to pack your whole ten-step skincare routine into a 12x12 ziplock bag. 
The trick here is samples and minis. The struggle of maintaining a balanced beauty routine can be reduced when you bring with you the samples and mini beauty products you've collected (but never touched at home.) This way, you've reduced waste and got yourself new products to try while you're vacationing! And if you're nervous about trying new products because you're unsure how your skin will react, don't worry. Here are two of our favorite clean beauty products!
APTO Liquid Exfoliant 
If you're looking to maintain fresh, smooth skin on your trip, APTO's Liquid Exfoliant is that product you want to throw in your luggage. The natural ingredients in this exfoliant are free from parabens, toxins, fillers, GMOs and are ethically sourced. It has glycolic tartaric acid to help brighten your skin and refine skin texture. Just by being outdoors, free radicals and gunk from the air will cling to your skin. And your skin also shed skin cells naturally which is why you'll want this natural exfoliant to get rid of everything that could clog pores. The highlight in this exfoliant is also pomegranate. Pomegranates are known to be rich in vitamin c and antioxidants–these things fight the free radicals for you!
Curie Natural White Tea Deodorant
We promise you that you're going to sweat a lot anywhere you go this summer. And because of that, you're going to need a deodorant. Besides the amazing white tea scent, Curie's Natural White Tea Deodorant is all natural, aluminum-free, and cruelty-free. It's made with all natural ingredients that our bodies understands such as coconut oil, shea butter, beeswax, and baking soda. This deodorant is formulated to neutralize odor, kill yeast and bacteria while also keeping your skin moisturised (not sweaty!) and water level balanced. Pop this mini in your bag wherever you go and you'll be odor-free all day! 
Hotter days are here, and it's the perfect time to update your skincare with clean products that won't clog your pores. Right now, you can try a sample of one of these clean beauty products with any Mighty Patch purchase.