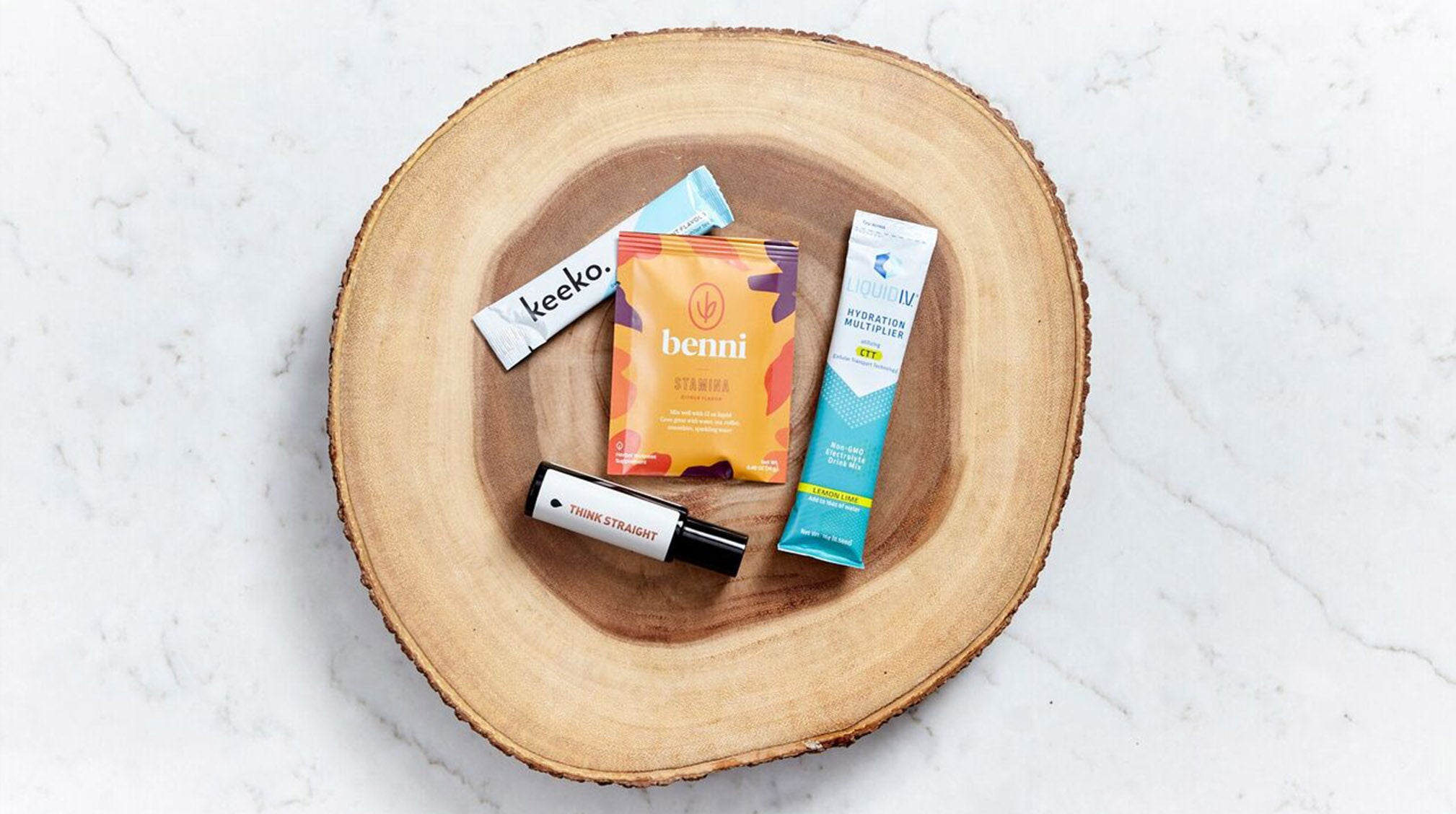 Acne happens. And it's almost always impossible to know why. But that doesn't stop people from trying to figure out what they did to cause a pimple. Was it something I ate? Are my hormones in flux? Is it those pesky free radicals? Or am I too stressed out?
RELATED READ: 3 Reasons Why Your Skin Is Breaking Out
June is Acne Awareness Month, which is why we'll be sharing educational tips and tools to help you improve your acne and skin all month long. Acne isn't caused by one action, and it cannot be prevented in one step. Throughout the month, we'll be exploring acne (and how to minimize it) from three angles: physical, nutritional and emotional.
And as a special Acne Awareness Month bonus, every time you make a purchase on our website, you'll get a free wellness pack filled with goodies from Benni, Keeko, Way of Will and Liquid I.V.
Physical
Every day, our organs work hard to ensure our bodies absorb the right nutrients, remove bad toxins and store a sufficient amount of energy. But there are definitely days when our bodies could use a helping hand with those tasks (Hello, Monday), which is why we've partnered with Benni and Keeko.
Benni's Stamina delivers numerous wellness benefits, such as adaptogenic sustained energy, prebiotic fibers and anti-inflammatory curcumin, to eliminate burnouts and ensure you have enough energy to make it through the day. Keeko's Morning Mint Oil is based on an ancient practice from Indian Ayurvedic medicine that detoxifies the mouth and body, eliminates bad bacteria and boosts the immune system.
Emotional
Did you know that stress and anxiety can cause hormonal fluctuations that trigger breakouts (generally around the temples and forehead)? Way of Will's Think Straight essential oil blend includes Peppermint and Rosemary to relieve headaches and Black Pepper, Basil and Lavender to reduce stress and anxiety.
Nutritional
Hydration is vital for healthy skin. When skin is dehydrated, it produces more oil, which ultimately causes breakouts. Hydrated skin is more resilient, vibrant and generally smoother (in other words, it shows fewer wrinkles). Hydration is especially important during the summertime, when increased temperatures and outdoor activities result in water loss as our bodies work to stay cool. And that's exactly where Liquid I.V. can help. When mixed with water, one stick of Liquid I.V. provides the same amount of hydration as drinking two to three bottles of water. This non-GMO drink mix contains three times the electrolytes of traditional sport drinks with less than half the sugar and calories.
This June, we hope you'll join us on our blog and Instagram to learn more about acne, explore the three wellness aspects that impact our skin, and of course, enjoy samples of all the fabulous products we just introduced!